On November 16, at night, Portugal defeated Liechtenstein 2-0 in a Euro 2024 qualifying match in which Cristiano Ronaldo scored one goal.
Portugal allowed a lot of young players to play right away because they had earned early tickets to the championship round. Among them were defender Toti Gomes and goalkeeper Jose Sa, who made their debuts for the group. Ruben Neves, a defensive midfielder, was substituted to play as a central defender. But the majority of the group above is made up of stars. In the midfield, Bruno Fernandes, Bernardo Silva, and Joao Cancelo form a trio, and as strikers, Ronaldo, Joao Felix, Diogo Jota, and Goncalo Ramos collaborate.
Portugal started the game slowly due to a lack of motivation in addition to modifications in the player roster and tactical plan. The players lacked cohesiveness and a will to overcome the Liechtenstein defense. Portugal's attacks therefore tended to be individual efforts rather than having the intensity necessary to result in goals.
Portugal created the first meaningful opportunity at the end of the first half. Ronaldo hit goalkeeper Bruchel's foot after threatening Liechtenstein's goal with a scissor volley.
The away team came back from the break in a different mood. Ronaldo struck the post in the 46th minute of play. After a minute, he got the ball from Jota, went into the penalty area, and fired a left-footed shot into Bruchel's net.
Ronaldo has now scored 128 goals for Portugal, setting a new mark in the international arena.
Portugal had to wait a little time to score their second goal. Cancelo dribbled past Bruchel, who made the error of going out to block and kicked the ball into the goal in the 57th minute to give the team a 2-0 lead.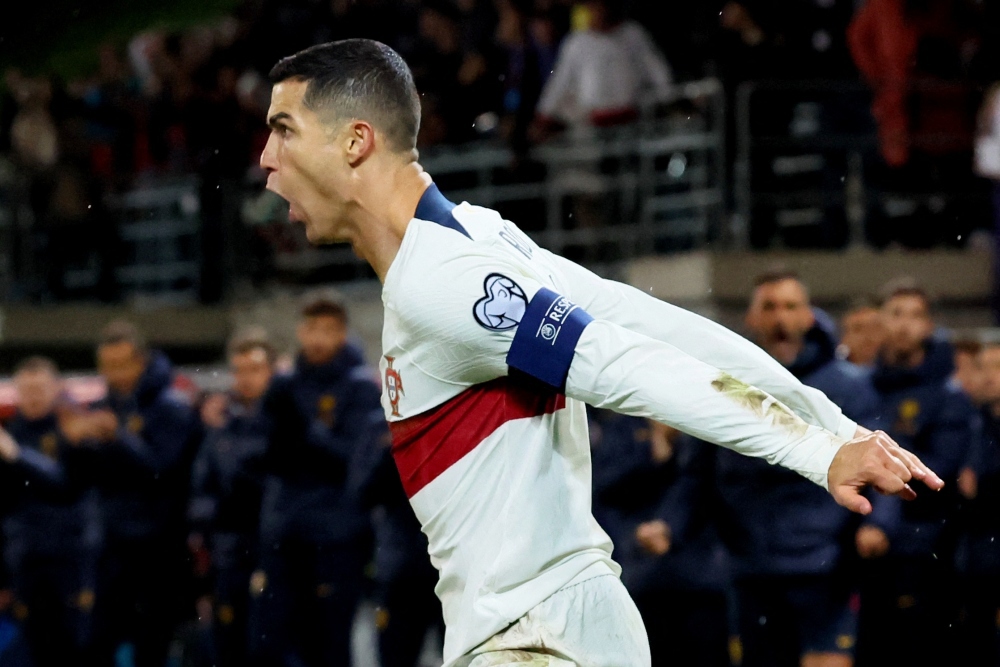 Portugal substituted Bruno Fernandes, Ronaldo, and Bernardo Silva after winning three points. Salanovic passed Ruben Neves halfway through the second half, but he was unable to beat goalkeeper Jose Sa, so Liechtenstein lost the chance to close the gap. Goncalo Ramos put the ball in the home team's net at the end of the game, but it was not recognized because it was offside.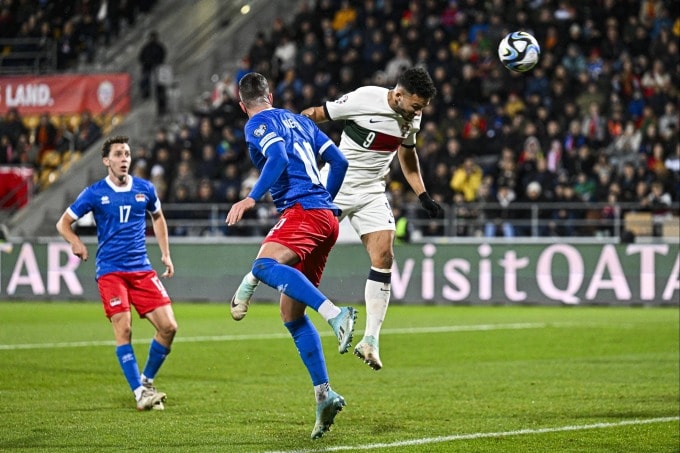 Portugal has now won nine of its nine Euro 2024 qualifying games. They will win a major tournament qualifying round for the first time if they defeat Iceland in their final game on November 19. Portugal has 34 goals as of right now. They can break the record they set in the 2006 World Cup qualifiers if they score two more goals against Iceland.
Portugal continues to lead Group J with 27 points. With 19 points, Slovakia came in second place and earned a trip to the championship round. Iceland was forced to wait for the outcome of the final round, while Bosnia and Luxembourg quickly secured spots in the play-off phase to contend for tickets.