The dog who guarded the gates of this hell in Able Springs, Texas, hardly seemed up for the job.
Indeed, she couldn't even raise her head when rescuers arrived at the suspected dogfighting operation last month.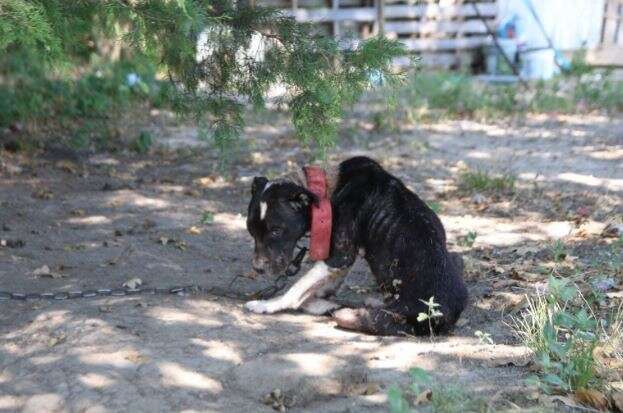 Broken in body and spirit, she was tethered to a car axle by a heavy tow chain. Her collar was so big, it made her neck look finger-thin.
There were 13 more dogs at the property, all found in various states of torment.
"None of the dogs had access to proper food or water and only a few had dog houses in which to seek respite from the hot sun," the SPCA of Texas notes in a press release.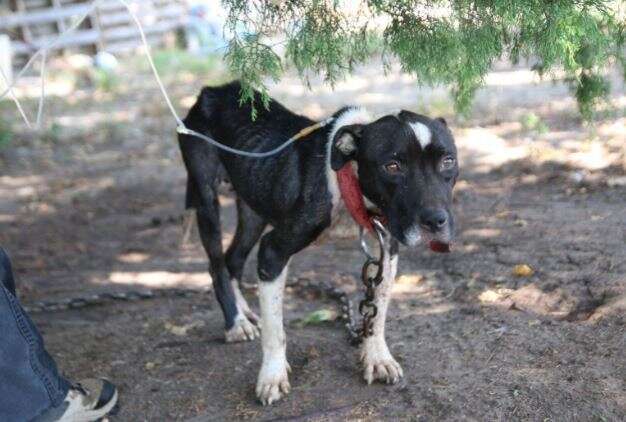 But this dog's face – her eyes devoid of hope, her back hunched beneath the burden of her lifelong misery – stood out.
When staff members from the SPCA of Texas took the dogs in for urgent medical care, she was the dog no one could get out of their minds.
Or hearts.
She was named Gwen Stefani "because of her strength, courage and beauty," according to Victoria Albrecht of the SPCA of Texas.
The veterinarian told the group that Gwen had "almost no blood pumping through her veins" and was likely just days from death.
"Her dry, cracked skin was covered with sores and so many fleas that they had to be hosed off of her," the press release notes.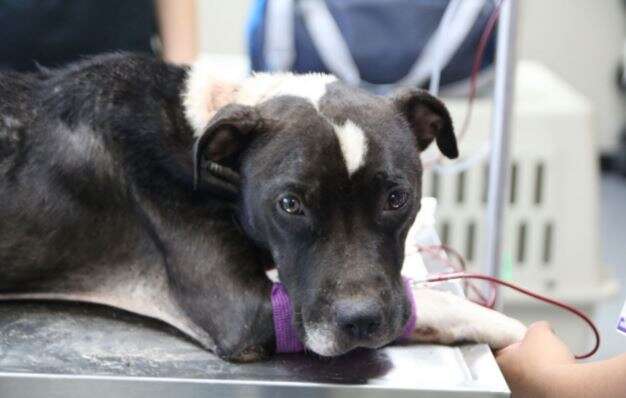 She needed blood transfusions. And clean water, fresh food, a good night's sleep.
For the first time in her life, she got what she needed.
Within days, a light flickered on behind her eyes.
"No longer was Gwen lethargic and hopeless," the SPCA notes. "She greets everyone with a wiggly body, wagging tail and trademark pit bull smile."
She still faces a long road to recovery – her skin needs to heal, and she needs to gain weight and be spayed. But when the day comes that Gwen is ready for adoption, she will face her future with head held high and tail wagging.