If Lionel Messi isn't too large to clean his own boots, you should be able to clean yours as well.
That's the message at Manchester United's academy, where a portrait of the Barcelona legend cleaning his own shoes sits on the wall.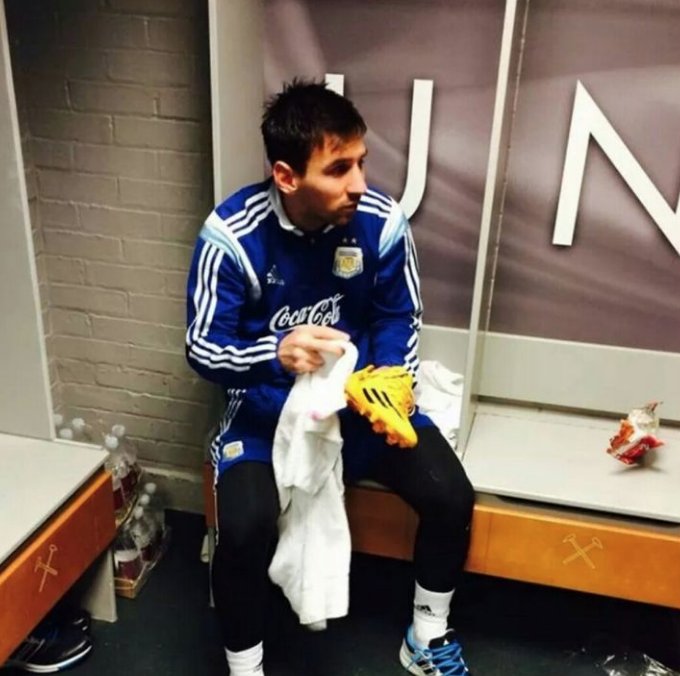 Messi is an obvious option to communicate a message to today's youth. After all, he and former Manchester United star Cristiano Ronaldo have pushed the game to new heights, winning the Ballon d'Or five times, four Champions Leagues, and scoring over 600 goals in a stellar career.
Messi's lesson, however, is about humility rather than talent or hard work. The shot shows him polishing his boots after a friendly match between Argentina and Croatia at Upton Park in 2014.
United think the image serves as a timely reminder to young players vying for a place in Jose Mourinho's first team that they must not lose touch with reality.
And the Premier League club's head of youth development, John Murtagh, believes that developing people is just as vital as developing footballers.
"We have the footballing values here of attacking, free-flowing, exciting football and, as people, you want humility, an honest, hardworking person, someone who's respectful," Murtagh said in an interview with The Times.
Former Manchester United midfielder Nicky Butt, now a coach at the club's academy, does not want the young players to become overly fixated on Messi imagery.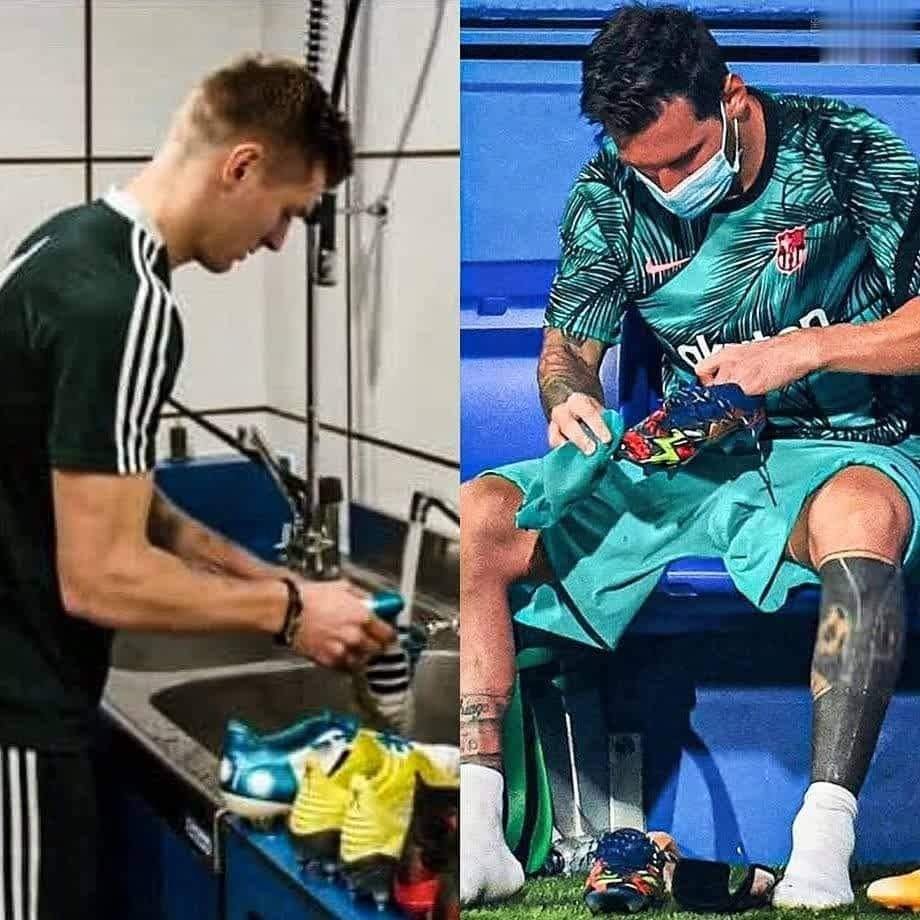 "Everyone wants to be a No.10 now, a Messi," remarked the Uruguayan. "That's great because they all want to play the right football, but people should remember how good Roy Keane and Steven Gerrard were; these box-to-box players who aren't the modern academy [product now]." Too many similar players are being developed by academies."